How to Make Pizza Dough
Making your own pizza is super easy and a fun activity for kids. Follow our tutorial to find out how.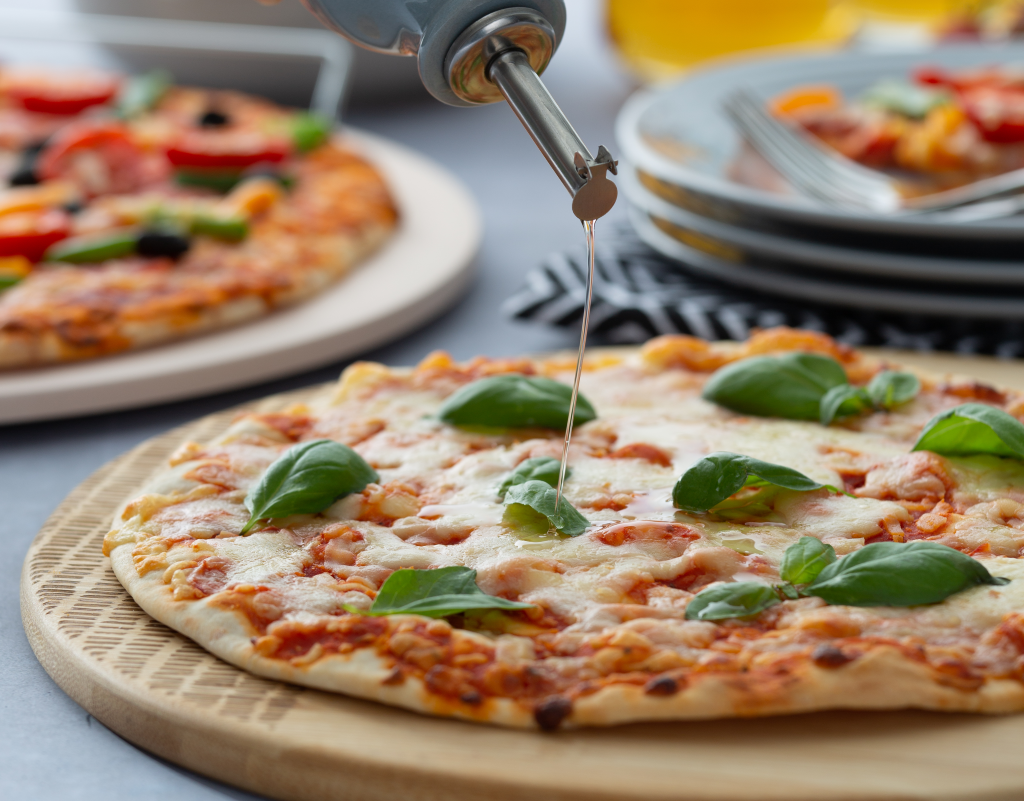 You will need:
3 tbsp groundnut oil
650g/1lb 5oz Strong white bread flour
Sachet of easy-blend yeast
2 tsp salt
25ml/1fl oz olive oil
50ml/2fl oz warm milk
325ml/11fl oz warm water
Makes 6 medium size pizzas.
Method:
In a large mixing bowl add the flour, yeast and salt, stir together then slowly pour in the olive oil and milk. Add the milk gradually and mix well until a soft dough is formed.
Lightly flour the work surface then turn the dough out onto it. Knead for about five minutes, until smooth and elastic. Transfer to a clean bowl, cover with a damp tea towel and leave to rise for about 1½ hours, until doubled in size.
Once the dough has risen, push the dough with your hands until the air has been taken out of it. Knead again until smooth. Roll the dough into a ball and leave for around 40 minutes to rise once again.
Preheat oven to 240°C/fan 220°C/gas 8
Divide the dough into six balls and roll each out onto a lightly floured work surface until 20cm/8in in diameter.
Spread some passata over each base and add your favourite toppings.
Bake in the oven for 8-10 minutes until golden brown and crispy around the edge. For an extra crispy base, cook your pizza using a Typhoon Pizza Stone. Check out our tutorial here.