A trusted brand for nearly 30 years.
Since 1991 we have been creating stylish collections to kit out your kitchen with the latest trends in homewares. We create beautiful ranges that focus on fashion as well as form so you know you'll have great looking products that will last.
At Typhoon we believe it's Your Home Your Way.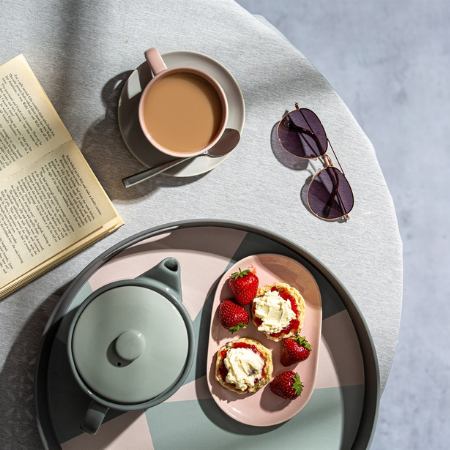 Our Heritage
Although we've come a long way since 1991 and now sell our ranges all across the globe, our heritage remains strong with Typhoon's expert designers developing ranges from our Head Office in Liverpool, England. They aim to bring the latest fashion and form to our customer's homes for their everyday cooking, serving and storage needs.
Our philosophy is to bring kitchen collections and cookware products from far and wide back to the UK, always with great design and at affordable prices.
Designed to Inspire your Home
At Typhoon, we put the customer at the heart of everything we do to create coordinated ranges tailored to individual design tastes and lifestyles. Whether it be bold and glamorous, muted and minimalist or traditionally rustic, we have collections to suit all tastes.
Innovative & Sustainable Solutions
We understand that looking after the environment around you is more vital now than ever before and are passionate in the fight against single-use plastic and throwaway items.
We are constantly looking for new sustainable materials to use in our manufacturing process and are actively reducing the amount of packaging we use.
We have recently brought together our PURE collection which is a coherent range of reusable and recyclable products that focus on making small lifestyle changes that have a big global impact.