Warmth, elegance and simplicity
Once a trend for converted factories, industrial chic has now made its way into our homes. Industrial chic style focuses on using raw natural materials such a wood, glass and exposed brick to create a warm and cosy atmosphere. It perfectly combines ultilitarian design with beautiful vintage accessories.
The contrast of raw, unfinished materials with sleek stainless steel gives a chic and sophisticated look. Layer a neutral palette of creams, greys and beige with worn wood features to give an authentic and rustic feel. Add accents using different metals such as copper, iron, gold and steel to create depth. Soften up your space by adding different textured features such as a faux fur or knitted throw to help make it really feel like home.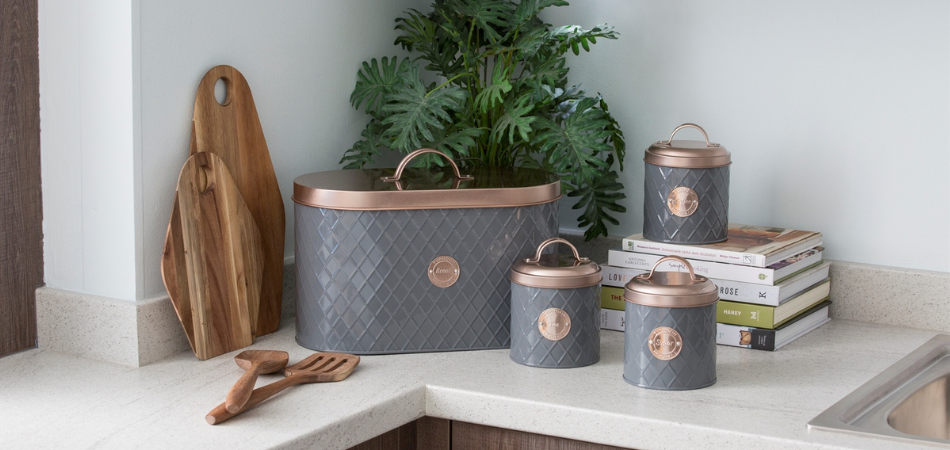 OTTO
COLLECTION
Otto combines sophisticated matt black with gold to offer elegance and glamour to the worktop. With a hardwearing coated steel exterior, airtight seal to prolong freshness and sustainably sourced bamboo lid, Otto is both practical and stylish.
HENRIK COPPER
COLLECTION
Adding an industrial feel to the kitchen, the metal effect finishes on the Henrik range are the perfect accent to add a hint of glamour with an attractive, on-trend copper lid and badge detail.
Inspiration for your home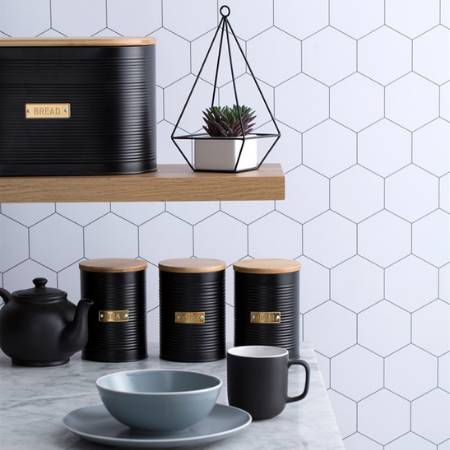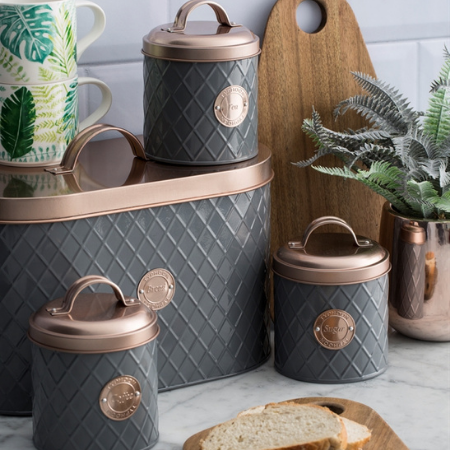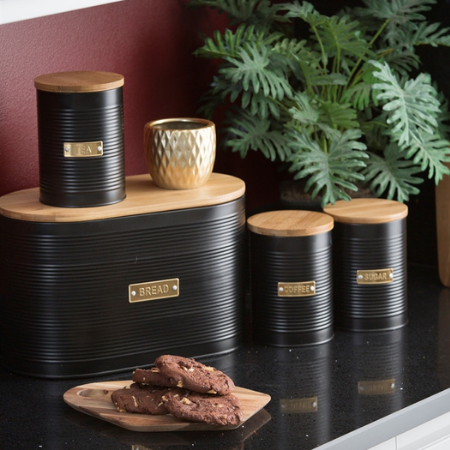 Featured Products

Inspiration by you