A lifestyle focused on sustainability
We understand now more than ever how important it is to look after the world around us. In the UK alone, around 295 billion pieces of plastic are thrown away every year, having a huge impact on global warming and destroying eco-systems. Eco-friendly living focuses on sustainability and reducing our use of plastics in everyday life. We want to share with you some easy ways to reduce plastic consumption and make your home eco-friendly.
Eco-friendly living isn't a trend but a lifestyle that is here to stay.
Ditch plastic bottles and swap them for a reusable bottle. Either made of glass or steel, there are so many different sizes and fun designs to choose from. Why not get one for everyone in the family.
Swap takeaway cups for a reusable travel mug. Not only will this keep your coffee hotter for longer but it will save you money, lots of places offer discount for people who use their own reusable cup!
Invest in a bamboo-fibre lunch box. Bamboo is a natural, sustainable material and antibacterial so great for storing food. Think of all the cling-film and zip lock bags you could save from the oceans.
Trade single use plastic and paper straws for reusable metal, bamboo or silicone ones. Not only are reusable straws more sustainable but they look great!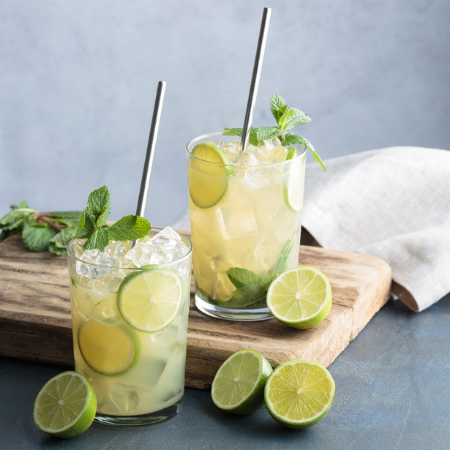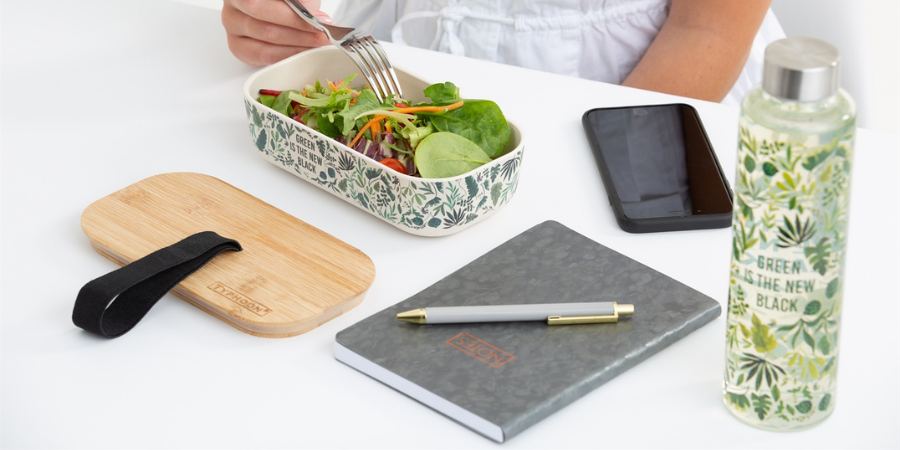 PURE COLOUR
COLLECTION
PURE colour is a coherent range of reusable and recyclable products that focus on making small lifestyle changes that have a big global impact. Every product is manufactured using sustainable materials such as bamboo, wheat fibre, cork and glass. This range includes travel mugs, glass and stainless steel water bottles, bamboo lunch boxes, cork lunch bags, vegan leather water bottles and more!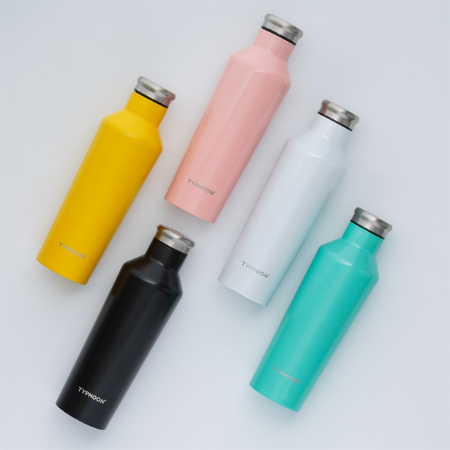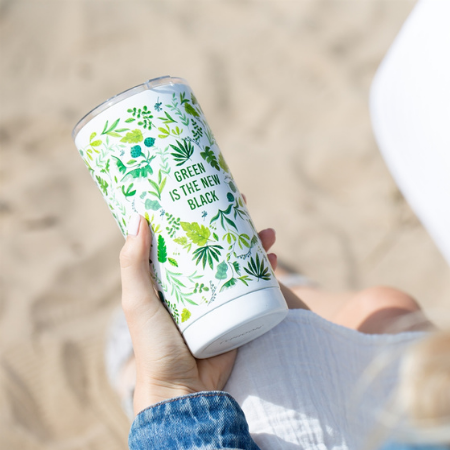 GREEN IS THE NEW BLACK
COLLECTION
The Green Is The New Black range offers style, function and eco-friendly sophistication whether on-the-go or at your desk. Featuring a double walled stainless steel bottle, decorated borosilicate glass bottle, reusable wheat fibre double walled mug, bamboo fibre lunch box, cork lunch bag, double walled tumbler and slimline bottles, going green has never been more chic.
Inspiration for your home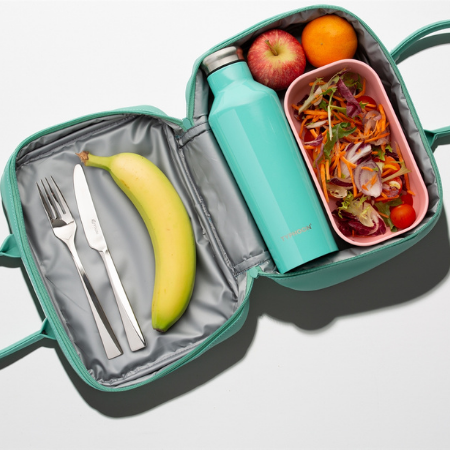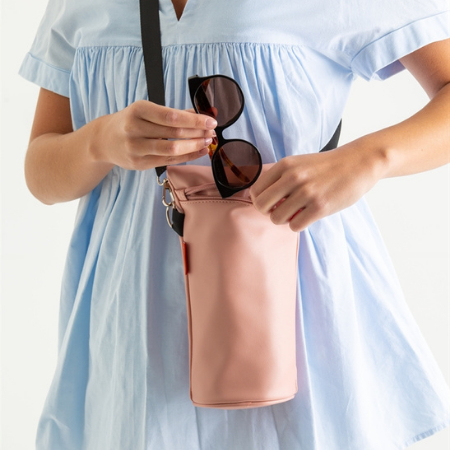 Featured Products
Inspiration by you