Rejuvenate Your Space
With many of us spending more time at home it's the perfect opportunity to transform your living space into a stylish paradise that you can enjoy. Typhoon has a range of on-trend storage and serving solutions that can easily change the look and feel of your kitchen and beyond.
Create Your Own Sanctuary
This month one half of The Mac Twins (@themactwins) duo, Lisa MacFarlane has joined us to share her top tips for creating an indoor sanctuary in your own home.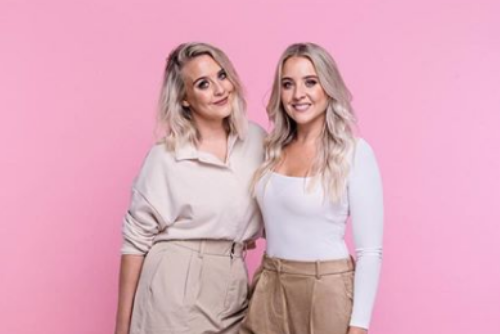 The Mac Twins are well-known DJs that have performed all over the world and are also Co-founders of a gut health blog, The Gut Stuff. Continue reading to find out how Lisa makes her house feel like a home with the help of Typhoon.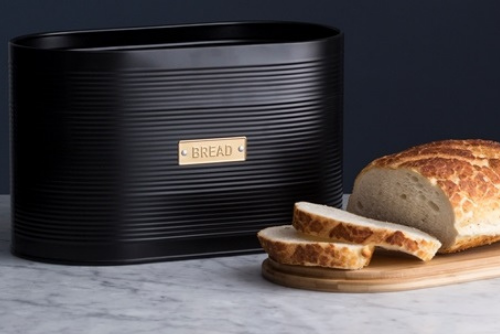 "In the past few years myself and my twin sister Alana have both become unnaturally obsessed with homeware, it really can transform how you feel having a sanctuary to get back to. We travel so much that we love coming home to nice nests, not from a materialistic perspective, but by trying to create somewhere safe among the chaos that is our lives.

My happy place is having people over for dinner, I always go over the top and cook 4 courses and make bespoke cocktails. One of my favourites is putting the fire on and loading up the house with lots of bottles of red wine and all of the cheese from the Cheese Monger round the corner, which is why my new Elements Serve Board is so perfect. Before I would lay all the cheeses out on long pieces of parchment paper, now I have a beautiful way to display them.

Another favourite is letting everyone dig into big hunks of sourdough which I used to tear off from the bag, now I love my new board to slice it up properly, plus the gorgeous matt black Otto Bread Bin to put it all in."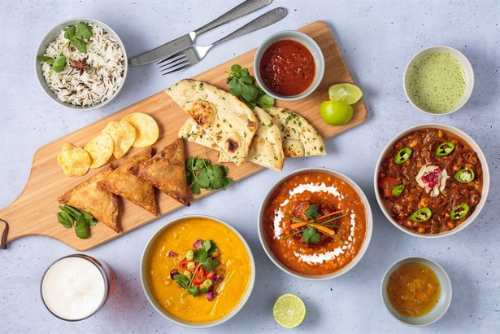 "I received the most fantastic Indian cookbook from a friend recently, and I love making (a lot of mess) all the different chutneys in my sauce maker and put them out to be picked away at - which is why my Trio Serve Dish from the new Typhoon World Foods Collection is perfect, so everyone can pass them around."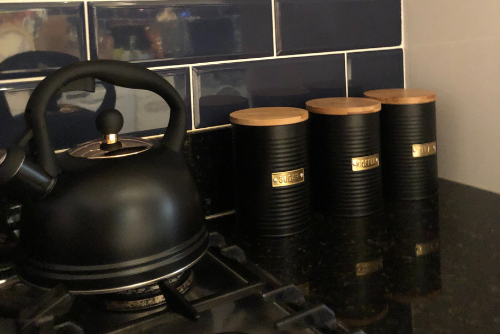 Image courtesy of The Mac Twins
"And in all honesty, I'm an old fashioned gal at heart, which is why I love my old radio and sleek Whistle Stovetop Kettle from the Typhoon Otto collection - the noise always wakes the puppy, but its worth it!"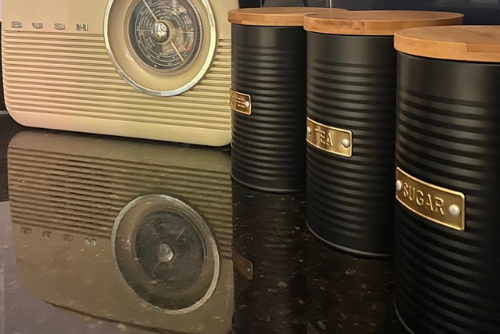 Image courtesy of The Mac Twins